The term digital marketing refers to the use of digital channels to market products and services in order to reach consumers. This type of marketing involves the use of websites, mobile devices, social media, search engines, and other similar channels. Digital marketing became popular with the advent of the Internet in the 1990s.
Digital marketing involves some of the same principles as traditional marketing and is often considered a new way for companies to approach consumers and understand their behavior. Companies often combine traditional and digital marketing techniques in their strategies.
Digital Marketing is basically a process of selling products and services online with the help of some digital Platform like email, social media, Internet, Mobile devices, Search engines, and other channels. In the field of marketing, some experts consider that Digital Marketing is an entirely new endeavor that requires a new way of approaching customers and a new way of understanding the demand and interest of customers as compared to traditional marketing.
Nowadays, everything is becoming online day by day & the result is that people spend lots of time on the Internet and social media. With the help of Digital Marketing, we directly interact with our customers.
Among all the Institute of Digital Marketing in Varanasi "Metrics Institute" is one of the best institutes for Digital Marketing. This institute is known for its expert mentor and certificates. They use unique methods for teaching you Digital Marketing in the Best way.
The main components that we use in Digital Marketing are: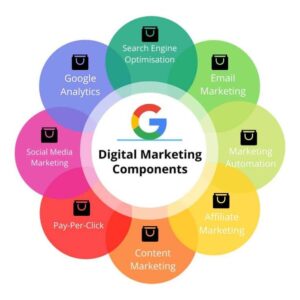 Search Engine Optimization (SEO)
Web design
Content Marketing
Pay-Per-Click advertising (PPC)
Email Marketing
Social Media Marketing
Mobile Marketing
Affiliate Marketing
Influencer Marketing
Who can learn Digital Marketing?
Digital Marketing is becoming popular in this digital world and it very beneficial course for those who want to make their courier or grow their Business. "Who can do or learn Digital marketing", this question is arising in everyone's mind who want to do this course. It's not a big deal to do this course if you are a student and you want to make your courier in the field of marketing it is the best course. Students who know about digital marketing can start-ups their businesses with new business ideas, they can become affiliate marketers. Marketing Professionals can also do this course to boost our knowledge in the field of online marking. Digital Marketing is not only important for those who are in the sales and marketing profession it is important for everyone so anyone can do this course and become a Digital Marketing expert with their hard work and dedication.
Career Opportunities in Digital Marketing
It is a trendy course that's why job opportunities in this field are more than in other Courses. Every day, many companies are walking to the fact that Digital Marketing is very essential for every business so that many companies shift their business towards digital Marketing and this shift in marketing practice is giving huge opportunities in Digital Marketing jobs.
Here are some Digital Marketing jobs you can do after your course:
Social Media Expert
Content Writer
Search Engine Marketer
Digital Marketing Manager
SEO Executive
Inbound Marketing Manager
Content Marketing Manager
Conversion Rate Optimizer
Copy Writer
Email Marketer
Web Developer
SEO Manager
Advertising Expert
PPC Expert
Google Ads Marketer
Salary: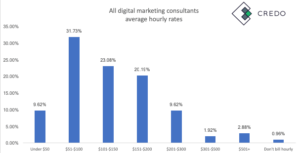 Salary in Digital Marketing is different and it depends on your post or the work you should do in digital marketing. Here I will show you some average income of the different-different post in Digital Marketing.
Digital Marketing Specialist: Approx. 23k to 26k per month
Digital Marketing Executive: Approx. 15k to 20k per month
Social Media Marketing Expert: Approx. 30k per month
Content Writer Manager: Approx. 5k per month
Google Ads Marketer: Approx. 31k per month
Email marketing Executive: 23k per month
Are you thinking of starting a career in Digital Marketing? It's a great choice! I can tell you this without hesitation.
I've been practicing digital marketing for more than 8 years and it's never too late for anyone (with and without prior experience), to get into the exciting world of online marketing.
The good news is that you can learn digital marketing without following a digital marketing course at a college or university, although there are plenty of options.
Is digital marketing a good career?
Digital marketing is a great career choice. We are living in a digital world and marketing budgets are moving to digital advertising and away from traditional marketing channels.
Companies need to improve their online visibility and there is an increased demand for digital marketing jobs worldwide.
The fact that you don't need to be physically present in a particular location makes digital marketing ideal for people looking to start their own businesses or work as full-time freelancers.
Conclusion:
If this exhilarating digital journey has piqued your curiosity, Metrics Institute is your guiding light. With a proven record of shaping digital marketing enthusiasts into experts, Metrics Institute offers a comprehensive 4-month course that delves into the intricacies of the field. Led by experienced professionals, the institute equips you with the skills needed to excel in the ever-changing digital landscape. Don't miss this chance to embark on a transformative journey.
For more information, reach out to us:
Embrace the digital tide and thrive in the world of digital marketing – right here in Varanasi.